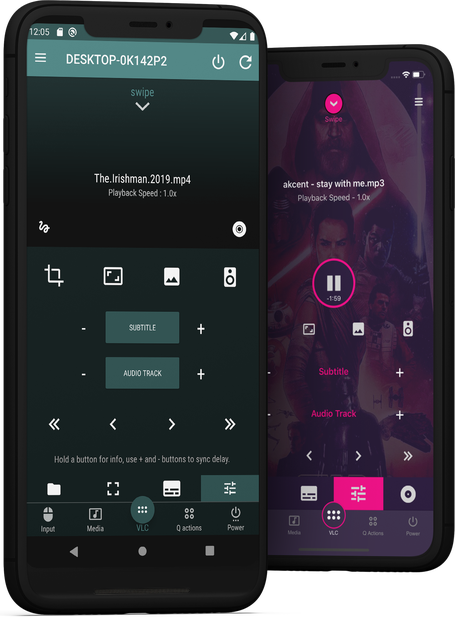 Best VLC Remote for iPhone & Android
No groping in the dark for keyboard shortcuts, no racing to your computer to change the music, and no watching whatever plays for the lack of motivation to get off your couch. Just install the app, sit back, relax and remotely control VLC Player, Netflix, YouTube and Amazon Prime at your fingertips
Features
Intuitive, yet powerful
One of the highest rated apps, VLC Mobile Remote is known for its ease-of-use, great customer support, regular updates with new features and a comprehensive.
Most VLC controls are free, such as Stop, Pause, Play, Volume Control, Play Next and Play Previous, Seek Control, Fast Forward and Fast Rewind, Toggle Full-Screen, Repeat, Shuffle, Loop, Aspect Ratio, DVD Control, etc.
Easy setup process, which can be done using the built-in Setup Wizard or by installing our helper app VMR Connect to your PC or Mac
Available for iPhone, iPad and Android with Apple & Android Watch support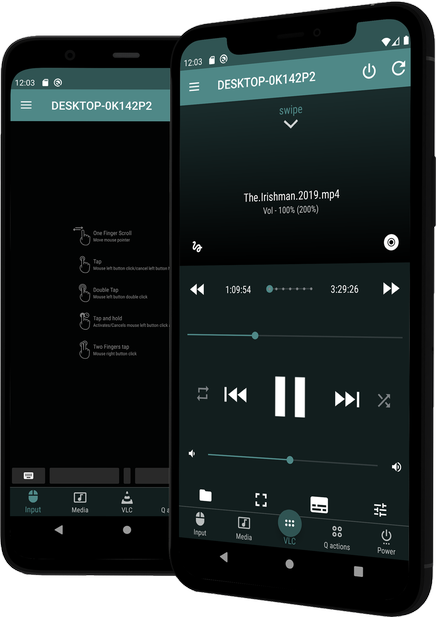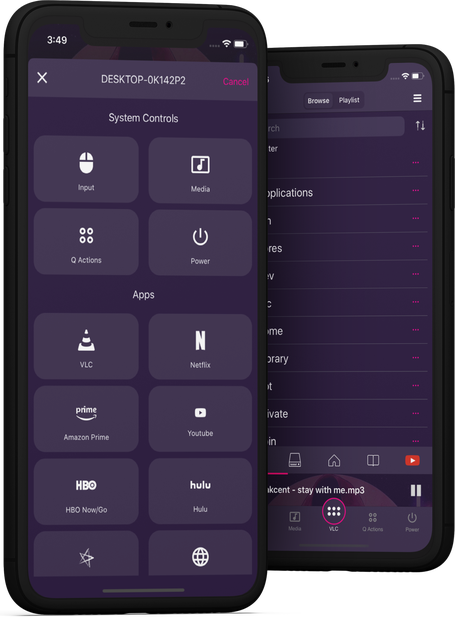 Control VLC, YouTube, Netflix, Prime from your phone
No more couch-to-computer workout. If you watch movies and videos offline or online on your computers, VLC Mobile Remote gives you the awesome power to control PC or Mac from wherever you're seated, whether in the kitchen or in the garden.
Works as a remote controller for VLC, Netflix, Amazon Prime, YouTube, Hulu etc & you can access computer's media files & folders.
Powerful enough to control Mouse, Keyboard or to Shutdown, Restart your computer
All features work with Windows & Mac OS computers. With Linux, only VLC controls work.
Multi-Language Support
Speaks your language
Both our Android & iOS apps support multiple languages
Supports English French German Italian Spanish Hungarian etc
With your language app setup is seamless
If you want to help to translate the app to your language, contact us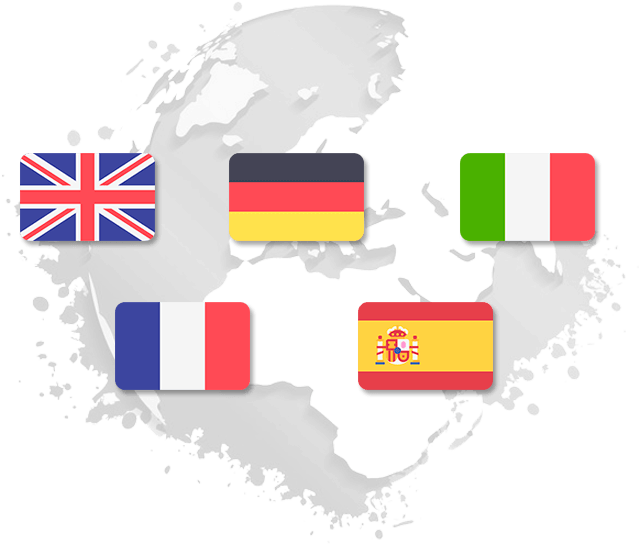 Simple & Beautiful User Interface
VLC Mobile Remote has Up-to-date, easy-to-use UI that follows Apple's Human Interface and Google's Material Design principles.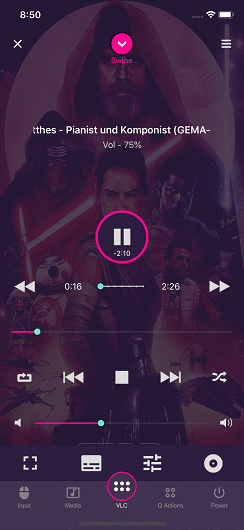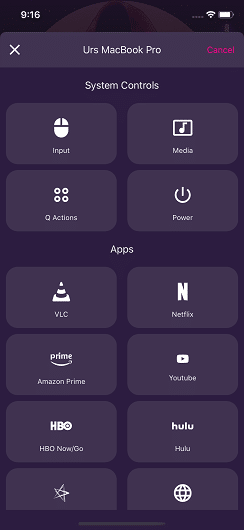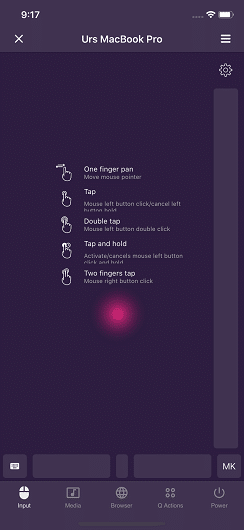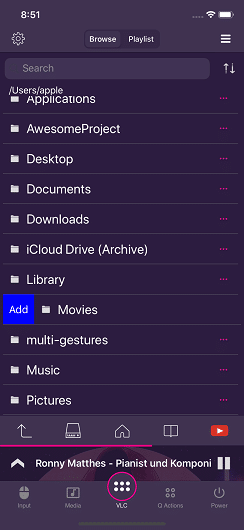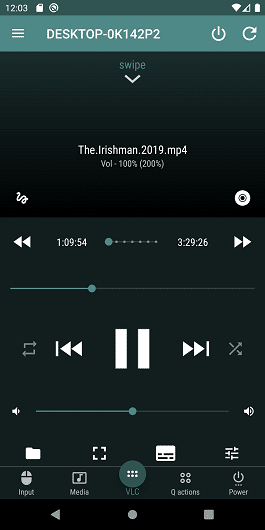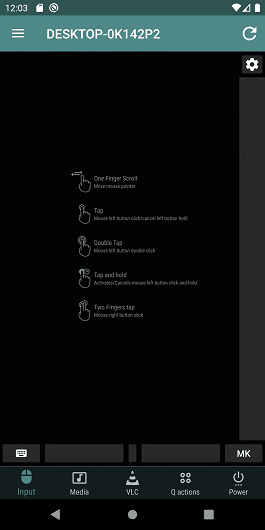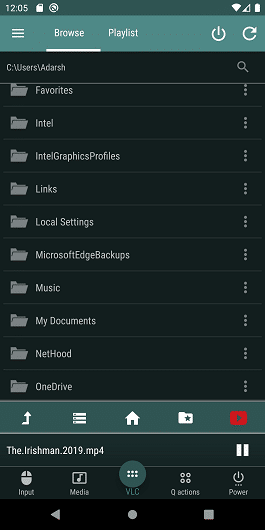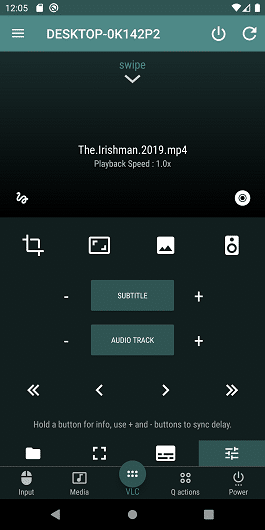 Installed over 2 million times and counting
Users all around the world love VLC Mobile Remote

This is the best remote app for VLC and can't even think about watching movies without it... Cheers.
Vishal

I'm using it everyday and it's perfect. The new features I discovered are the live preview feature when you swipe right/left on the seekbar and "add to playlist" feature when you swipe right, a file when browsing (and when added to playlist a green line next to the file so you know it is already in the playlist)
An Android user

I've been using this app for months and it does everything I need it to with a modern UI and nice premium features that don't take away from the core functions. I was so happy to find this app after digging through old VLC Remote apps
Colby347, an iOS user