VLC is capable of streaming video & audio files from your computer to Chromecast-equipped TV or home theatre systems.
Here's how to do that,
First, make sure your TV/audio system is turned on and Chromecast is connected to it, also ensure Chromecast and your computer are on the same WiFi/local network.
Then open VLC on your computer, in VLC click on the 'Playback' menu and click on 'Renderer', then your TV name should appear, select your TV name.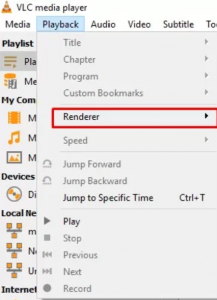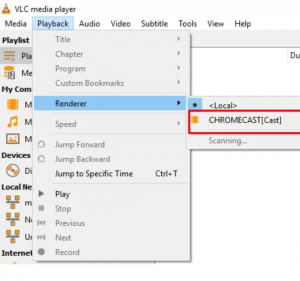 Once it's done, play a video or audio on VLC by dragging and dropping a media file to VLC. When you try to cast the first time, VLC warns and asks you to accept a security certificate, click on 'View Certificate' on the message box and click 'Accept Permanently'. After that, video that you just played on VLC, immediately start playing to your TV (Instructions are the same to stream audio to your home audio system).
You can use the media control buttons (play, pause, next etc) on VLC to control media being on your TV/audio system or you can use the VLC Mobile Remote app and control your TV/audio system right from your phone.